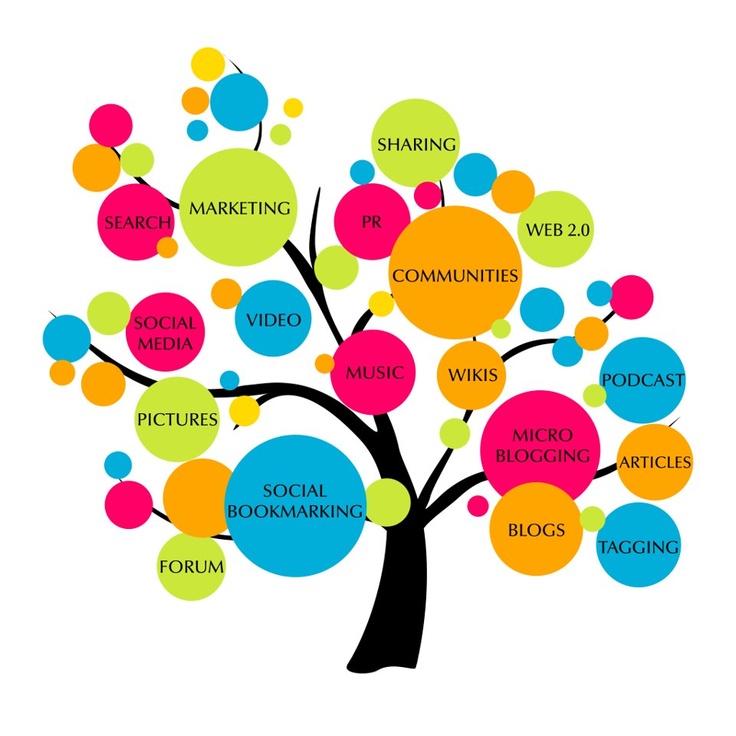 This post if meant for everyone who wishes to optimize his website/blog/web page off-page. Off-page optimization is the most simplest part of SEO and can be done by any one. It involves a number of basic steps that are time consuming, but very effective and naive. By optimizing your website off-page, you make your presence felt on the internet. If optimizing your website on-page is defining yourself, off-page is opening out to the world of internet under the vicinity of the search engine gods. Off-page optimization is like stepping out of your residence and notifying everyone in the world that you exist. Yes, that's what off-page optimization is. In our world, it's not practical to go to every city, state, country or even every continent and do this, but in the world of internet it is a piece of cake. So, how can we get going with off-page optimization? Before starting read:
Off Page SEO Search Engine Optimization
 Search engine submission:
You can submit your website's webpages in Google Fetch
Open Google Web Masters.
Submit your website to Google Web Masters. Google would verify your website and show it's detailed analysis after verification. Analysis would include Search Queries, search result impressions, click through rate, linking and much more.
Click on Crawl on the left hand side and click on Fetch as Google.

Enter your website or web page link and click on Fetch.


After it get's fetched, click on Submit To Index.
 | 
This can be done on different search engines like Google (shown above), Yahoo and Bing.  Open the following links for more:
Search Engine submission should the very first thing that you should do in order to optimize your website off-page. It is like getting yourself listed in the good books of God. Search Engines in our case.
 Comment Posting:
This point requires no explanation or tutorial. Comment posting in off-page optimization is similar to the way you post comments on Facebook. Comment posting might get you some really good traffic if done properly.
You can fetch more traffic by posting relevant comments on YouTube videos, Blogs, Forums or Facebook Pages of your field of interest. If you're running an e-commerce site, then you can go for online product videos on YouTube. If you're running an education portal, find videos about entrance exams, schools and colleges. In the same way you can find Facebook pages of the organizations in your industry and post relevant and genuine comments. By relevant I mean posting something that makes sense and goes with the theme of the post. If someone has asked a question through some post, first answer that question and then include your website link. Posting the link directly is of no use(Spamming).
Some quick tips to post comments:
Post relevant material.
Don't spam. You might get banned from the video or page. Facebook or YouTube might even ban your website links.
Start up conversations. Get involved with other users.
Earn some credibility first. Build a good reputation among the users.
Don't over do it.
Make sure you include your website links in the comments, but at the right time.
So comment posting helps in off page optimization as well.
 Link Building:
Link building is nothing but creating back links to your website. Back links refer to the links that you get from other websites. If I include a website link to some other website, then I'm providing a new back link to them, which plays a pivotal role in SEO. Website like Google and Facebook have millions of back links. In fact, all the top websites that you'd find will have an exorbitant number of back links. Off-page optimization is done to create back links. By doing everything mentioned in this post, you're actually creating back links. Back link creation is a time consuming process. By posting comments you don't really get organic back links. The links you mention on these get a no-follow tag added to them. Submitting your website to Search Engines, directory submissions, article/PR submissions help in creating good back links. Back links can be of the following types:
One-Way back links: When some other website links to your site.
Two-way back links: When two websites exchange back links.
Three-way back links: When 2 other websites link to your site.
Out of these 3 types, the third one is highly recommended. Two-way back links are of no use.
From what kind of websites should you try getting back links?
Websites with high page ranks or PR's.
Older Websites.
Websites of your niche.
Credible and trusted websites.
Thus, off page optimization is actually link building. By doing all these things, we're actually creating back links to our website.
 Press Releases:
Another way to advertise your website for free on the internet is through Press Releases. A press release in terms of Websites is the official announcement of your website being live. It is similar to launching a new cell phone in the market via news reports, advertisements etc. Press Releases increase your presence on the internet and tell the internet world about the launching of your website. A successful press release might increase the trafficon your website. There are a number of websites on which you can release your websites after it's completion and uploading.
By creating some good Press Releases you might fetch in some really good traffic and execute off page search engine optimization as well.
 Free Classifieds:
You can post free classified ads on websites like craigslist.org or Olx.com. If you've started selling a product, post a free ad on these websites. They have a large follower base and they might fetch you some good business too. Classified sites often have a very good PR and follower base, so they help a lot in off page search engine optimization. Posting your ads on them might get you some really good high quality back links.
 Forum and blog Posting:
There are a large number of Forums on the internet. Find Forums related to your website type. One Forum of my genre is 'Black Hat World'. This forum is about SEO and has a large community of SEO experts. So, find the right forums for your website and start getting involved in the conversations. Keep in mind the following points for Forum Posting too:
Post relevant material.
Don't spam. You might get banned from the Forum.
Start up conversations. Get involved with other users.
Earn some credibility first. Build a good reputation among the users.
Don't over do it.
Search for the forums of your niche on Google and get to work. Forum posting might get you some good quality back links as well. Even if they don't, they would definitely get you some really good traffic.
 Article Submissions: 
Now, this is another method of increasing your ONE-WAY LINKS. One-way links are the links coming from different websites to your website or your website pages. Submit articles of your area of expertise. Creating an auto-bio about you and your website would definitely help. Include keywords to your Home Page, Internal Pages.
Articles should be :
From 500-800 Words.
Should be industry specific.
Be consistent in posting articles. One article posted/week would be good.
Should have a summary at the end or beginning of the article to give the reader a jist of the theme of the article.
One of the best article submission websites is: Ezine Article
 Directory Submissions:
The first way to advertise your website for free on the internet is through directory submissions. Submit your website on various online directories available.
Directory submission/listing refers to the process of adding your website to a web directory like the one's mentioned above. This process involves submitting your website URL and other details of your website in the most suitable category. Like if your website is about 'Auto Mobiles' then you wouldn't submit it in the 'Internet Marketing' category(obviously), you would submit it under categories like : "Auto Mobiles" "Travel" "Auto Parts" etc. So directory submission is a very good way to advertise your website for free.
 Social Bookmarking:
Wikipedia defines Social Bookmarking as "A social bookmarking service is a centralized online service which enables users to add, annotate, edit, and share bookmarks of web documents."
A social bookmark is a link that people post to social networking websites like Twitter, Pinterest etc for others to see because they find it cool or informative.
By adding social bookmarking links you are creating backlinks to you own website, which helps in <SEO>.
It helps you generate traffic through such social media platforms and that too for free.
It is a risk-free strategy and might fetch you a good traffic in less time.
It helps you rank higher in search results as well.
The best Social Media bookmarking websites are: Twitter, Pinterest, Reddit.
Social Bookmarking is one very important aspect of off-page SEO. It is a complete package which get's you very high quality back links and traffic too. The nest part of social book marking is that you won't get bored of it. After all, who doesn't like staying on Social Bookmarking websites like Facebook and Twitter. Thus, off page optimization is a must if you wish to implement online marketing and SEO.
Also Read:
The following two tabs change content below.
Nishkarsh Sharma
Nishkarsh is an undergraduate student who loves to read and write. He's passionate about online marketing. Is a maniac and a BIG time foodie. He enjoys being on the internet, be it any platform. Social Media Marketing, Search Engine Optimization and blogging are his areas of interest.
Latest posts by Nishkarsh Sharma (see all)
Google+