Before moving on to the productive part of ranking higher in Google Search Results, you must know how does the world's biggest search engine works and ranks websites. It's always important to start with the basics. So, if you want to Search Engine optimize your website, you must know the basics, the 'HOW'.
Understanding Google Search Results
Google Algorithm

Google uses a predefined set of code to crawl different websites and store the content of the website in it's database. An algorithm is simply a set of instructions that are followed to do some specific task. So, even Google uses a specified algorithm to crawl websites and web pages and store them in it's voluminous database. Crawling is simply going through a website or web page. Now this journey is carried out by the Google bot. In human terms, crawling is like going through a book and learning it's contents. Just like the human brain tends to keep in mind the things that are informative, clear and easy to understand. In the same way the Google Bot loves crawling websites that have high quality content and are informative. Google works well to bring the best possible information for it's users. Google keeps introducing more and more additions to it's algorithm for better search results.
Now, let's speak about the latest algorithm updates that Google introduced:
 Google Panda:
Google has always said that Content is King. The Google Panda updates affect the websites that have low quality content. Google always works for getting it's users the best possible information. So the Google Panda works on getting the best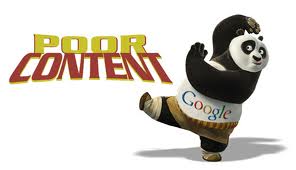 possible information available to it's users. Website testers rated thousands of websites on the basis of  quality, including design, trustworthiness, speed and whether or not they would return to the website. The Update named after the black and white animal affects the ranking of the entire website rather than specific webpages.
 Google Penguin:
Google Penguin was introduced to penalize websites that use excessive black hat SEO techniques to rank better in search engines. One major black hat SEO technique includes excessive link building by pointing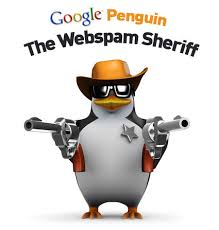 several links to your site from other websites. This includes excessive directory submissions and spamming. The penguin updates affect websites or pages that have just satisfactory content and have a lot of back links for specific keywords.

Google Phantom:
The Phantom update hits sites with content issues like the Panda and linking issues like the Penguin. So Phantom is thus an addition to the 2 Parent Updates. 
 Google Hummingbird:
 The Hummingbird update has been rolled out to cater complex queries. Nowadays a good percentage of search queries are made on mobile phones through voice searches. Instead of searching for specific keywords like 'SEO', users search for 'How to SEO my website fast'. So, Google Hummingbird takes care of such complex queries and get's you the best possible answer to your question from it's own database. If you type in 'What is China's capital' the answer appears at the top most position instead of different ranked web pages. The websites should have to the point content, credible back links (natural back links).
 How To Rank on Google
Every website owner should be aware of the above Google Updates before formulating any content on his website. Now, if one wishes to rank higher on Google or just Rank on Google, he must work on the following:

Content
As mentioned above, 'Content is King'. Google want's it's users to get the best possible results for their search queries. So Google makes sure that the best quality content website or page get's displayed in the top positions. Now the Google Founders can not actually sit and read the content of every website. So, they made the Google Bot, a software which does the job of crawling different websites and web pages. The Google Bot judges a web page's quality on the basis of keywords, originality, post length and other attributes of a page that can be specified by optimizing a web page for search engines. Thus, your content should be original, informative and full of keywords.

Search Engine Optimization 
Whenever the terms 'ranking on Google' come up, the very first thing that comes in mind is 'SEO'. Search engines like Google, Bing and Yahoo use Bots or Crawlers to crawl different websites. Crawling is nothing but going through the contents of a website and storing them in the database. Crawlers or Bots are software's that every search engine has. Every website is crawled by these bots provided the websites meet the specified requirements of the search engine. Now, these requirements can be high quality content, good keyword stuffing, less images more information, authentic and original content etc. Once a search engine bot crawls your website it stores the contents in it's database and the required website links get displayed in the search results when a user searches for it. SEO is used to rank your website higher. To Optimize your website for Google check the following link:
You can even advertise your website for free in numerous ways. Check out the following post for more:
Also Read: