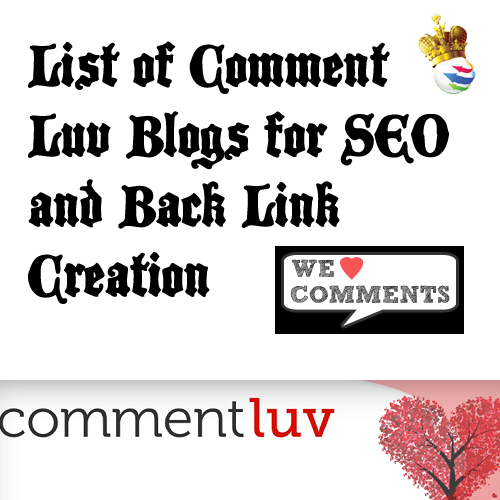 We discussed about the significance and importance of back link creation in the last post. Blog Commenting not only helps you create back links if the comments are posted on a do follow blog, they also help you get more traffic. When I started blogging I had to solely rely on commenting on other blogs. If you wish to get traffic on your website, YouTube Video, Facebook Page or anything else, you must make blog commenting a habit. By blog commenting I don't mean SPAMMING. Most of the comments that you find on blogs are spam. A spam comment is of the form: 'Hey! That's a really good post.' or 'Thanks for posting!'. Such comments who have no meaning for the website are often taken as spam by the website admins and the people posting such comments often end up getting black listed. Please make sure you follow the following guidelines while posting comments on other websites:
Post relevant material.
Don't spam. You might get banned from the video or page. Facebook or YouTube might even ban your website links.
Start up conversations. Get involved with other users.
Earn some credibility first. Build a good reputation among the users.
Don't over do it.
Make sure you include your website links in the comments, but at the right time.
Blog commenting is the most easiest and efficient ways to create back links. You need to make sure that you do that in the right way. Post relevant comments and include the links to your websites only when necessary.
When you post a comment on a website, you're required to enter your website URL, that acts as a back link for your website.
List of High PR Blogs to Comment on
PR 6 and 7
PR 5
PR 4
Now like other websites, I could have included the lower PR blogs as well, but I believe in quality over quantity. I personally recommend you to rely on these blogs for commenting. Higher the Page Rank of the blog, the better. All the best. Do include the names of the blogs that I missed in the comments.