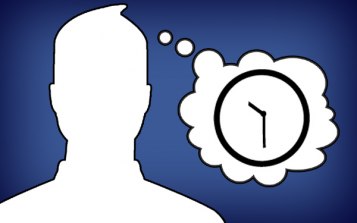 It is not feasible for Facebook page managers to stay active on their pages all day long. A study conducted by Facebook confirmed that a high reach on Facebook requires posts at different time intervals. The morning and evening hours are the best to post something on one's Facebook page. So, to make things easier for Facebook page admins, Facebook launched the 'Schedule post' option. It enables the users to schedule unlimited number of posts for unlimited number of times. I can even schedule posts for Sepetember'2019.
How to schedule posts on your Facebook page
The procedure is being explained with step-wise screenshots:

Step 1: Go to your Facebook page and write your post like you always do. Add an image, video or milestone if required. Now, we're ready to schedule our post. The screenshot describes a post that I made on my Test Page.


Step 2: Click on the clock icon being displayed under the text box. This is the 'schedule post' option. The option has been highlighted in the screenshot below.


Step 3: Once you click on the schedule post option, you would be required to specify the Year, Month, Day and time as shown below.


So here we go. Our post is scheduled now. The screenshot below shows us the required details. On clicking View Activity Log, we can view the post we schedules and make changes to it if required.


So this is our scheduled post:


If you wish to change the time, publish the post at the current time or delete it, click on the downward arrow as shown below:


So, this ends our post schedule procedure. If you wish to view the posts that you scheduled in the past, select the 'Edit Page' option on the top of the admin panel and scroll down to 'Use Activity Log'.

So, in this way a post can be scheduled on Facebook. For more check out the following Video Tutorial:
The following two tabs change content below.
Nishkarsh Sharma
Nishkarsh is an undergraduate student who loves to read and write. He's passionate about online marketing. Is a maniac and a BIG time foodie. He enjoys being on the internet, be it any platform. Social Media Marketing, Search Engine Optimization and blogging are his areas of interest.
Latest posts by Nishkarsh Sharma (see all)
Google+