As we stumble forwards into the year that could see Facebook finally fall from its throne (or more likely, just piss off a lot of marketers), we can all congratulate ourselves for learning all the secrets 2013 had to offer. Or can we? I am here to tell you what you don't know. In this post we'll discuss about the five seo secrets that we wish to share with our readers. SEO has changed ever since Google started making major updates to it's search algorithms lately. Let's see what we can expect from the internet giant in the coming time.
Content is still king:


There are some secrets that you cannot learn from attending expo's or reading blogs, or even talking to self-proclaimed experts, no; there are some secrets you can only learn through practice in the field.What I have learnt, is that long, well thought out and well written content ranks better and attracts more traffic than sales pitches, and simple regurgitation of internet memes on pages stuffed with back links, keywords and social signals.
This is a trend that will continue well into 2014 thanks to 2013's advent of Hummingbird & In-depth Articles.
Authorship is in trouble:


We know it took them a long time, and now, we know it is going to take them even longer to get it right after previous attempts were plagued with issues. This is all down to spammers, once again, and we can expect an official defence from Google later into 2014. For now, they plan to look even closer at who is using Authorship correctly.
Of course, Authorship has been a huge success for some, if not many, but the reduction indicates there is still a long way to go.

Google doesn't like porn users

: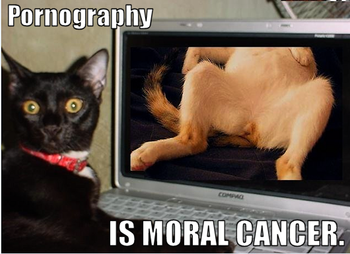 Do you forget to sign out of Gmail or Google Plus before you search for porn? Do you have an established authorship profile and watch porn when signed in? We all know that the end result of our efforts should be to become an AUTHORITY.
Now, whilst I cannot claim 100% that this is true, I have heard that if you do the above, you can expect to be in the Big G's bad books. Whilst this is likely rumour and hearsay, I cannot shake the feeling that there is still so much we don't know about Google's algorithm and how it ranks our marketing efforts. I currently work in pharmacy, if I browse websites full of entirely unrelated content, do I detract from my own efforts? Should we all have separate online personalities and alter egos depending on if we want to be a plumber or a doctor or a porn consumer that particular time we search Google?
SEO can be free!


The first thing to do, of course, is to spruce up your on-site seo, you wouldn't invite the landlord (Google) over to the house if it was a pigsty would you!
But even the off-site stuff can be done quickly, effectively and for free, if you play your cards right.
Whilst the whole internet tells you that you need to start paying Facebook, the clever and entrepreneurial marketers out there are winning the digital marketing game for free. (Check out Justin Bieber's twitter account if you don't believe me, the man knows how to keep his audience engaged without paying an agency.)
Also, by ensuring optimised site architecture and encouraging passive link building through the sharing of excellent, user created content such as blogs – not to mention adopting a strong Google Plus strategy – you can tick every SEO box simply by working hard: the only thing you will pay in is time.
Bing is coming faster than you know:


We all know how well the Xbox One is selling, but did you know that it has bing integrated into its software?
That's a large target market (of young males) ready to find your site on a platform outside of Google's own limitations.Optimise for Bing (and check out their excellent tools like the Microsoft Search Engine Optimisation Toolkit) today!
What secret do you have to share?
 Stay updated about the latest SEO secrets, tips and tricks. Subscribe to our FREE News Letter: